SPECIFIC athletic and artistic training for contemporary dancers
advanced program by Compagnia Petrillo Danza
SPECIFIC athletic and artistic training for contemporary dancers
advanced program by Compagnia Petrillo Danza
Direction Loris Petrillo + guest teachers & choreographers
within the activities of Loris Petrillo Program
the Company project dedicated to contemporary dance education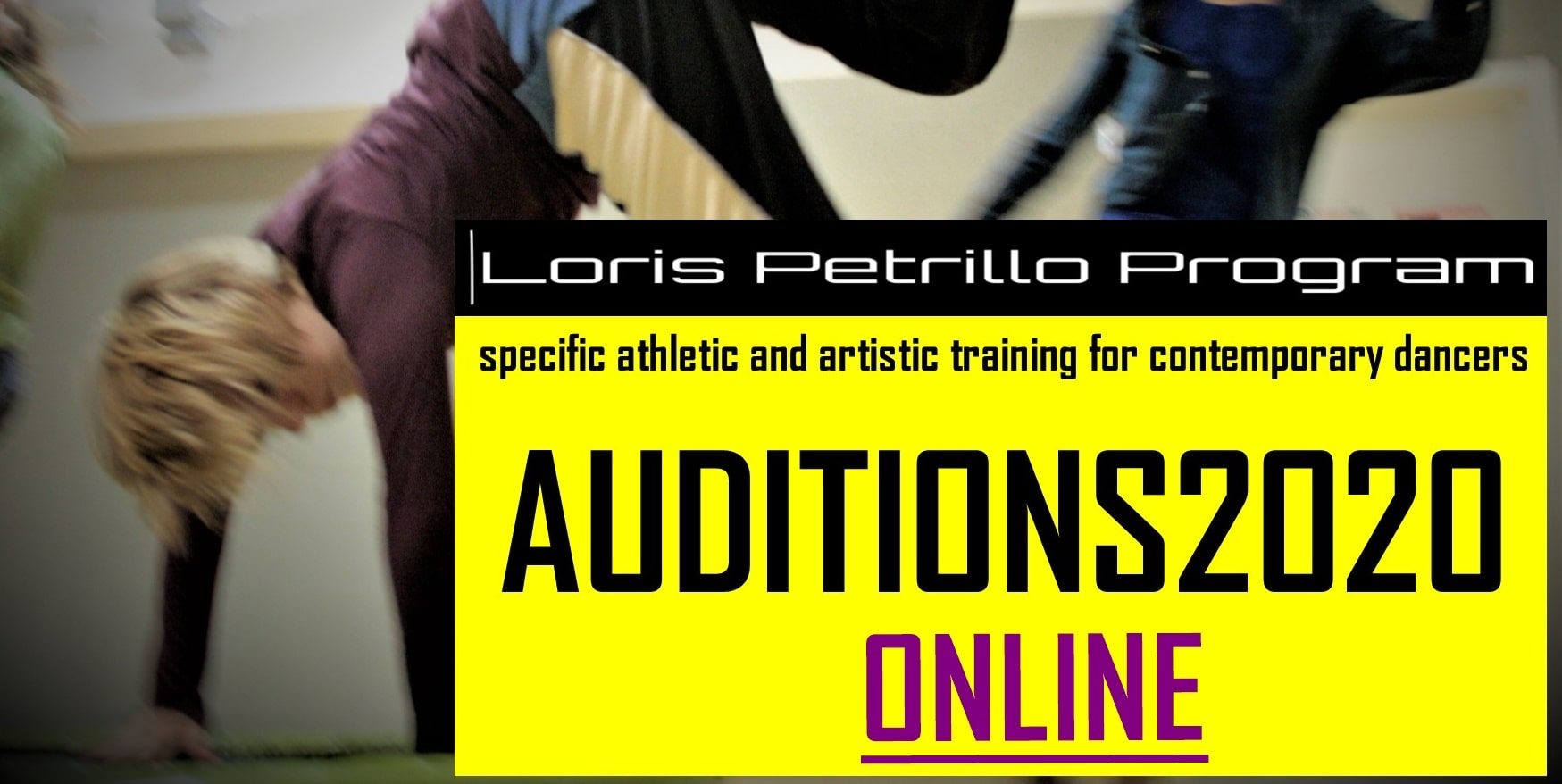 ONLINE AUDITIONS

Due to the Government decrees to contain any risk of Coronavirus spreading, the auditions for the advanced training program by Compagnia Petrillo Danza SPECIFIC Athletic and Artistic Training for Contemporary Dancers 2020/21, planned between April and May, have been replaced by the online auditions, to give everyone the possibility to apply for the program.
Sending your application is easy. Just fill the form at the bottom of this page.

Opening applications: 30th March
SCHOLARSHIPS, up to a maximum of 800 euros, are awarded at the discretion of the Direction.
THE PROGRAM

SPECIFIC lasts for about 8 months, from September 2020 to April 2021 and is open to the dancers who desire to enter advanced professional training in contemporary dance.
The classes are led by Loris Petrillo and guest teachers & choreographers.
About 700 hours are provided.
The classes are held from Monday to Friday for 5 hours a day.
The SPECIFIC dancers will perform during the period of the program.
The program is for a limited number of participants, aged 18 and over.