22/23
online



Auditions
Be a SPECIFIC dancer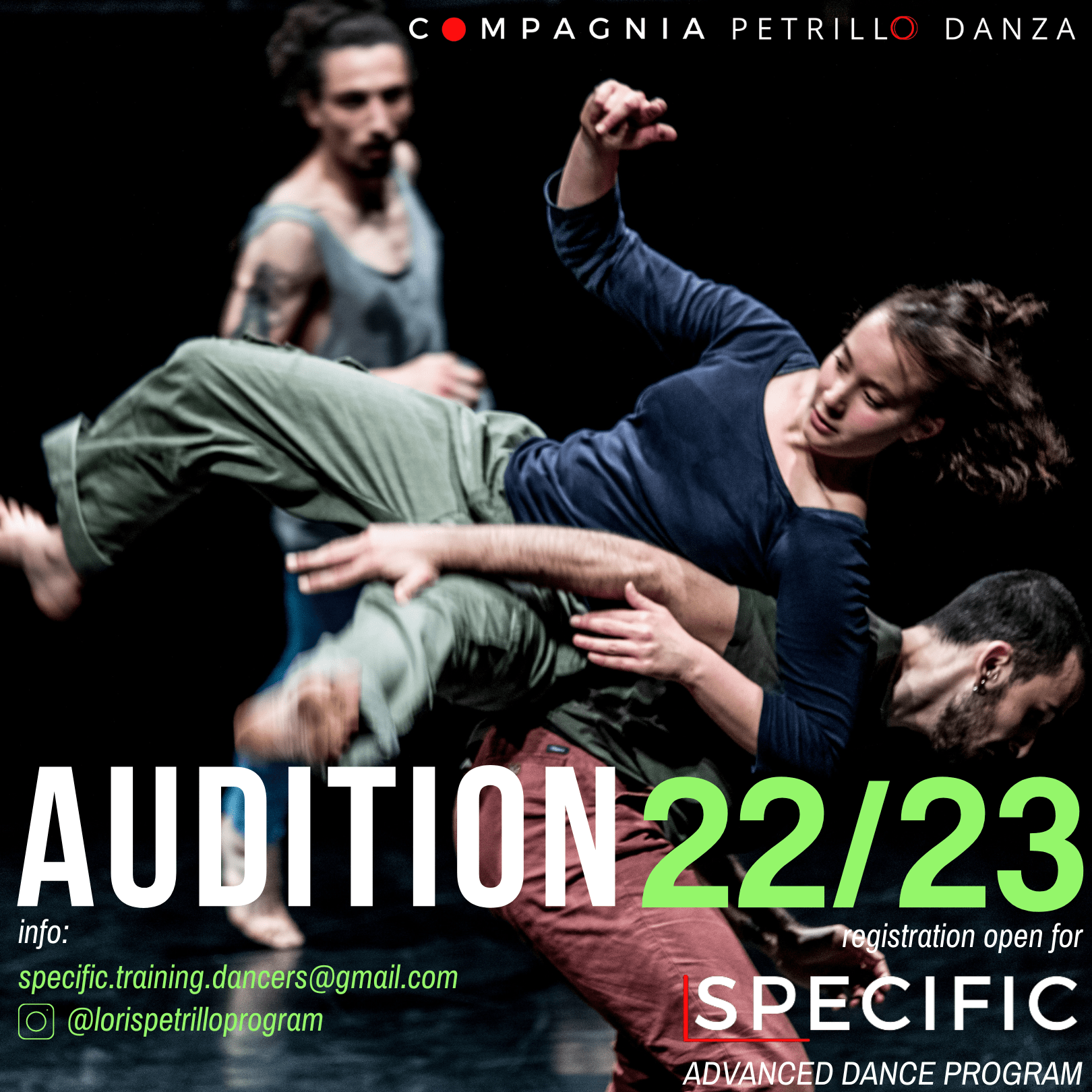 INTRO

You can apply to access
SPECIFIC Athletic and Artistic Training for Contemporary Dancers 2022/23
advanced training program by Loris Petrillo/Compagnia Petrillo Danza
the Company project dedicated to contemporary dance education
within the NotAcademy project of Anonima Teatri
supported by Fondazione Carivit,
recognized from 2021 by Minister of Culture as Professional Training Institution for Dance
HOW TO ACCESS

The access is for a limited number of people.
The auditions for SPECIFIC 22/23 are active in online mode.

for who is it for

SPECIFIC
is open to the dancers aged 18 and over who desire to enter advanced professional training in contemporary dance.
The program lasts from 1 to 3 years.
For those who attend the 1° year:



The program lasts 9 months, from September 2022 to May 2023

SCHOLARSHIPS up to a maximum of 1.000€

780 hours ca. of practical lessons

Performance during the year

Guest teachers & choreographers invited during the year

For those who attend the 2° year in 2022:
additional economic benefits

free participation in MATCH international contemporary dance meeting

learning of the repertoire of Compagnia Petrillo Danza

participation in Bo.A.T deepening path on physical theatre and performing arts by Anonima Teatri

summer internship in the project partners Companies

For those who attend the 3° year in 2022:
free frequency at discretion and in agreement with the Direction

learning of the repertoire of Compagnia Petrillo Danza

participation in Bo.A.T deepening path on physical theatre and performing arts by Anonima Teatri

summer internship in the project partners Companies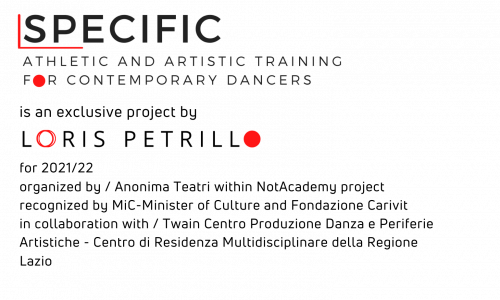 CONTACTS
Tuscania (VT) / Italia