was founded in 2000 by Loris Petrillo, artistic director and choreographer.
The Company was produced by Teatro Comunale di Modena, by MDA Produzioni Danza and by Twain CPD, obtaining for its productions the support and the collaboration of Theatres and Festivals like: Festival OrizzontiVerticali/Fondazione FabbricaEuropa, Teatri di Pietra, Scenario Pubblico - Centro Nazionale Produzione Danza, Teatro Vascello (Rome), Teatro Cantiere Florida (Florence), Teatro Libero (Palermo).
It has had its residency at Centro d'Arte e Cultura of the City of Ladispoli (Rome), at Scenario Pubblico/Centro Nazionale di Produzione della Danza.
was founded in 2000 by Loris Petrillo, artistic director and choreographer.
The Company was produced by Teatro Comunale di Modena, by MDA Produzioni Danza and by Twain CPD.
It has had its residency at Centro d'Arte e Cultura of the City of Ladispoli (Rome), at Scenario Pubblico/Centro Nazionale di Produzione della Danza.
In addition to the Company's permanent members, numerous other dancers join the core group from time to time, according to the various projects.
The choreographic language with which Loris Petrillo creates the Company's vast repertory is clearly the result of his own personal path, contaminated by different artistic languages ranging from Capoeira to Northern European physical theatre, alongside a research program determined by the physicality and personality of each of his dancers. Emerging from this mixture is a Company characterized by a strong physical, expressive, as well as technical, impact and whose repertory deals with themes and topics that are always politically, culturally and socially aware.
With this in mind, we wish to cite: Powder (2018), a consciousness-raising of the inconsistency of the human life, Don Quijote (2015), an ode to resistance and a symbolic journey in the depths of life, Van Gogh (2013) a strongly expressive choreographic work born from a clinic analysis about the supposed madness of the artist, 1+1=1, an experimental investigation about the relation sound/movement/mathematics, M.Carnedellamiacarne (2010), a journey through the female mind, La pelle del popolo nudo (2008), a re-evocation of Sicily after World War II, Il cece nel secchio (2006) dealing with the true identity of madness; Spostamento obbligato (2005) an attentive reflection upon the emigration problems of populations; Bobby Sands (2004) a denunciation of the condition of political prisoners in Ireland; Il tango della depressione (2003) an ironic portrayal of matrimonial troubles; Il Racconto della Sposa (2003) about the female social condition.
The Company, with the project Loris Petrillo Program, deals also with the advanced professional training and education of young, professional and new-professional dancers, throughout workshops as MATCH, FRAMEs Movement System, Y.CALL, La Macchina Emotiva, su.Da.out and the advanced training program SPECIFIC athletic and artistic training for contemporary dancers.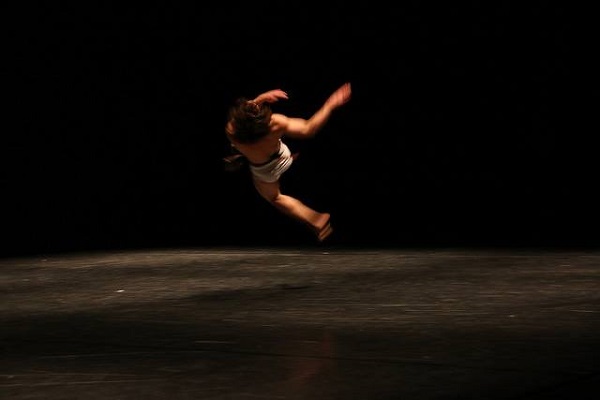 Yoris Petrillo
One of the leading dancer and performer of the Italian dance, Yoris Petrillo has studied contemporary dance and theatre with Loris Petrillo, Loredana Parrella, Peter Jasko, Anton Lacky, Lali Ayguade Farro, Edivaldo Ernesto, Roberta Nicolai, Peppe Barile, Massimiliano Civica.
From 2009 he works as a dancer for Cie Twain, Compagnia Petrillo Danza, Compagnia Hunt, Società della Musica e del Teatro Primo Riccitelli, Musica e Arte, Margine Operativo, Cantieri Culturali Creativi, Hinterland dance theatre, Zerogrammi Dance Theatre. He dances in theatres and festival in Italy and abroad (Germany, Serbia, UK, Montenegro, Cipro, USA).
In 2013 he is assistant director for the opera "Olympia.2000" production Teatro Comunale di Modena and in November 2015 he is assistant choreographer for "Bolero" by Loris Petrillo, production Opus Ballet.
In 2017 he works as a dancer for the new project Powder by Loris Petrill, Kunikuli by Gabriella Maiorino, and is a co-author of Elogio della Follia_Hairesis Vol.1 with A.Memetaj and T.Panici.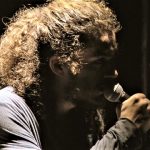 Marco Pergallini
He began his training dancing hip-hop and break dance after have followed several workshops led by Tiziano Vecchi, Claudia Taloni, Alice Cimoroni. He graduated from the MC Hip Hop School of Latina with Marisa Ragazzo and Omid Ighani, then he refined his studies of contemporary dance, entering the Opus Ballet Choreographic Centre of Florence and with masterclasses led by Roberto Zappalà, Roser Lopez Espinoza, Rakesh Sukesh, Sharon Fridman, Claire Lamothe, Ivan Perez.
From 2015 he dances for the choreographers Loris Petrillo, Samuele Cardini, Gustavo De Oliviera, Angela Placanica and Elisa Pagani for Compagnia DNA in Bologna and Compagnia Opus Ballet in Florence, and works with Cie Twain.
In 2018 he joins Compagnia Petrillo Danza for the production Powder.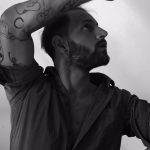 Luca Zanni
He studied contemporary dance at Opus Ballet in Florence, with Max Barachini, Giusi Santagati, German Jauregui, Corinne Lanselle and Loris Petrillo. He has danced for Compagnia Opus Ballet, dancing choreographies by Loris Petrillo, Alessia Gatta, Peter Mika, German Jauregui. In 2014 he worked as a freelance with Compagnia Virgilio Sieni, took part at Biennale di Venezia for the labs and the final performances with David Zambrano, and at Festival Oriente Occidente with choreographies of Sharon Fridman. Subsequently, he moved to London where joined Joe Lott Dance Company and took part in the performance "Are we dancing?" by Shelly Owen. After his return to Italy, he continues to work with Opus Ballet and Compagnia Francesca Selva. From 2016 he dances with Cie Twain.
In 2017 he joins Compagnia Petrillo Danza for the productions "Don Quijote" and "Powder".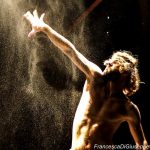 Nicola Simone Cisternino
He began his dance training starting from hip-hop tecniques and breakdance, then studied contemporary tecniques with important teachers: Loris Petrillo, Arkadi Zaides, Anton Lachky e David Zambrano. In 2012 he won the prize "Giovane talento per la danza contemporanea" of Danza in fiera.
One of the most talented Italian dancers of recent years, he was directed by choreographers like Loris Petrillo, Anton Lachky, Virgilio Sieni, Abbondanza Bertoni. In 2013 and in 2014 he participated at the Biennale danza of Venice, in the final performances of Arkadi Zaides , Anton Lachky and David Zambrano.
From 2014 he works with Piergiorgio Milano, as a performer and co-choreographer for the producition "Pesadilla", which won Premio Equilibrio 2015.
From 2016 he starts his creative path, creating the solo M.Solo ritualistico, which was finalist at Cortoindanza 2016_Cagliari and won a residency at Zerogrammi. With Sara Sguotti, he is co-author of the project Tuttuno, which was the winner of the call Italia dei Visionari 2017, was selected for Vetrina AnticorpiXL 2107 and was the winner of the call Cura 2017.
From 2010 he is dancer of Compagnia Petrillo Danza.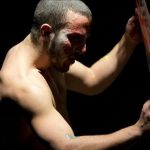 Sara Sguotti
She started her artistic path in the Academy of Fine Art in Frosinone, while she was taking part in a collective project Ritmi Sotterranei. In 2012 she started the collaboration with Compagnia Virgilio Sieni as a dancer in the works Sonate Bach, Esercizi di Primavera, Dolce Vita, La Mer, La Sagra della Primavera and in other projects of the Accademia del gesto. In 2015 she starts to collaborate with the Anton Lachky Company in the work Side Effects. In 2016 she was assistant in movement for the contemporary circus shows directed by Roberto Magro; in the same year, she worked in the remake of the movie Suspiria directed by Luca Guadagnino and created the choreographies together with Damien Jalet.
Her personal research begins in 2016 with S.Solo, winning important prizes: Cortoindanza_2016, a residency and production prize with Twain, DNA appunti coreografici 2017, I Visionari 2017, the call Cura 2018. In the same year, she creates the project Sa.Ni together with Nicola Simone Cisternino.
In 2017 she works with Cristina Rizzo for the production VNSerenade and joins Compagnia Petrillo Danza for the production Don Quijote.
In 2017 she worked with Cristina Rizzo with the production VNSerenade and joined Compagnia Petrillo Danza for the production Don Quijote.
Maria Stella Pitarresi
From 2001 to 2005 she danced in young dance company of Teatro 
Massimo in Palermo. In 2004 she began her training 
attending contemporary dance workshops by Loris Petrillo. From 2008 she works for
 Compagnia Muxarte by Giuseppe Muscarello. In 2009 she perfected her studies
 in Catania attending Modem, professional course by Compagnia Zappalà Danza. She worked with Gabriella Secchi and, as a soloist, with the company Danza Flux. She presented her first project "Blu Ottobre" at Gallerie di Toledo (Naples) and was selected for the festival Dominio Pubblico at Teatro India (Rome). In 2012 joined Compagnia Petrillo Danza for the produciton "one+one=one".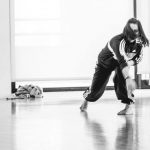 Paula Romero Raga
She began her training in classical ballet and contemporary dance at the Professional Conservatory of Dance in Valencia. She continued her studies by attending workshops with Lali Ayguade, Elias Lazaridis, Germana Civera, Laura Aris, Dominik Borucki, Emilio Gutierrez. In 2010 she was in Italy and took part in Modem, professional course by Compagnia Zappalà Danza at Scenario Pubblico in Catania. She worked for the contemporary dance companies Coja Dance, Moudansa, Jove Gerard, Compagnia Petranura Danza. 
In 2012 she joined Compagnia Petrillo Danza in the production "one+one=one."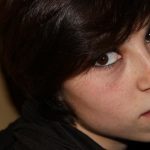 Dancers who collaborated with Compagnia Petrillo Danza
Massimiliano Burini
Pino Basile
Adrien Ursulet
Giuseppe Muscarello
Adriano Coletta
Rosa Merlino
Bastien Cambon
Gaetano Badalamenti
Samantha Franchini
Marco Purcaro
Giacomo Milli
Lisa Marini
Pasquale Greco
Lorenzo Schiavo
Sabrina Vicari
Giacomo Severini
Valentina Attanasio
Anna Basti
A. Astudillo Cordova
Massimiliano Burini
Pino Basile
Adrien Ursulet
Giuseppe Muscarello
Adriano Coletta
Rosa Merlino
Bastien Cambon
Gaetano Badalamenti
Samantha Franchini
Marco Purcaro
Giacomo Milli
Lisa Marini
Pasquale Greco
Lorenzo Schiavo
Sabrina Vicari
Giacomo Severini
Valentina Attanasio
Anna Basti
A. Astudillo Cordova